Chemotherapy+ and TREO Foundations websites are honored in Health + Wellness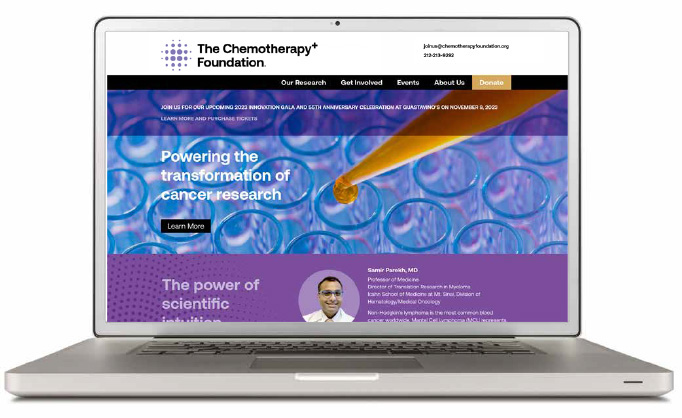 Chemotherapy+ Foundation
2023 eHeathcare Leadership Winner: Best Internet Home Page and Graphic Design USA Health + Wellness Winner The Chemotherapy+ Foundation identifies, develops, and sustains emerging talent in oncology with a focus on funding translational and collaborative research projects that evolve into novel interventions for the prevention and treatment of cancer. Langton Creative Group adapted their logo and added a "plus" sign to indicate that they go beyond chemotherapy.

Check out the award-winning website.
Project Credits:
Art direction: David Langton
Design: Jim Keller
Content strategy: Deborah Brozina
Web developer: Andrew Schulkind, Andigo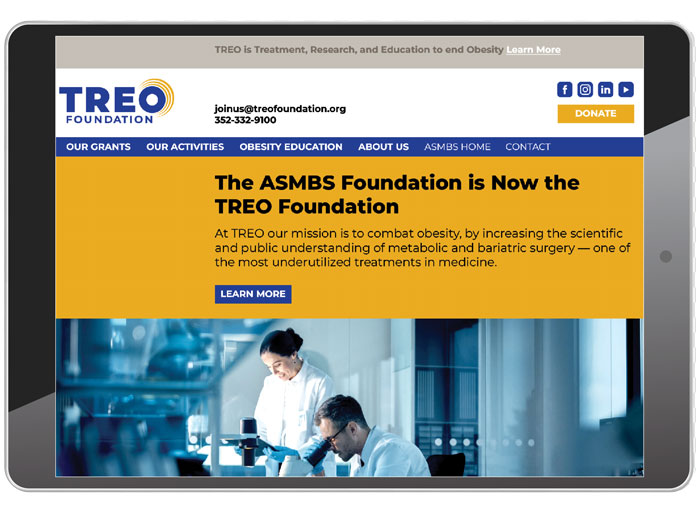 The TREO Foundation
2023 Graphic Design USA Health + Wellness Winner The TREO Foundation stands for Treatment, Research, and Education to end Obesity. Their purpose is to combat obesity by increasing the scientific and public understanding of metabolic and bariatric surgery — one of the most underutilized treatments in medicine.

Check out the award-winning website.

Project Credits:
Art direction: David Langton
Design: Jim Keller
Naming and content strategy: Julie Cottineau, BrandTwist
Web developer: Andrew Schulkind, Andigo
Back to Insights