Blue skies ahead for solutions to combat poverty in AZ


AZURA is a nonprofit that provides a myriad of solutions that impact poverty from veteran services to childhood literacy to foster care. The name and brand strategy was created with Bonnie Rothman of Company B and Julie Cottineau of BrandTwist from the words Arizona + Future, combining key letters from each. We also leveraged the concept of the blue skies of Arizona, which symbolize hope and possibility.

"We had no idea how much we didn't know when we began to work with Company B, BrandTwist, and The Langton Creative Group. But they were patient with us, asked great probing questions, and forced us to think bigger and with more imagination. We were thrilled with the results and have consistently received positive feedback from our partners, stakeholders, and clients. I wouldn't pretend to know all the intricacies of your organization and its needs, but I am confident that this power trio is more than capable of rising to whatever challenge you put before them. And on top of all that: they are also a lot of fun."
-Dana Hicks
Chief Operating Officer
AZURA
The AZURA branding won the 2023 American Design Award!

Initial concepts
We explored visual themes of hope and inspiration based on Arizonian flowers, birds, and terrain.

Website prototype
The best way to visualize how a new logo will work is to see it on components. We created this prototype of the website to demonstrate how the new AZURA brand will look.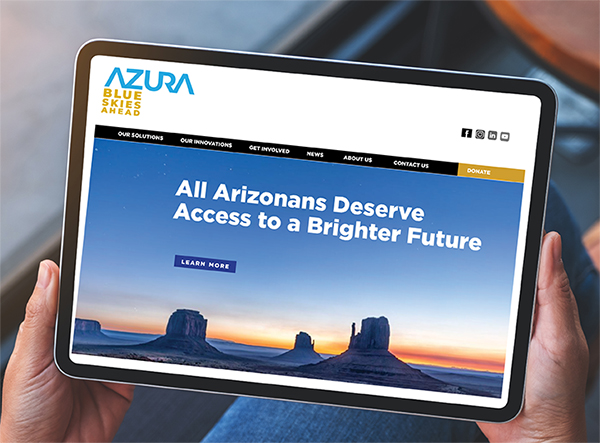 Final artwork and standards for a new brand
After we complete the logo design, we provide the final artwork and the Brand Guidebook with messaging guidelines, color, and typography standards for the new brand. This ensures a professional brand is maintained through uniform usage and consistency.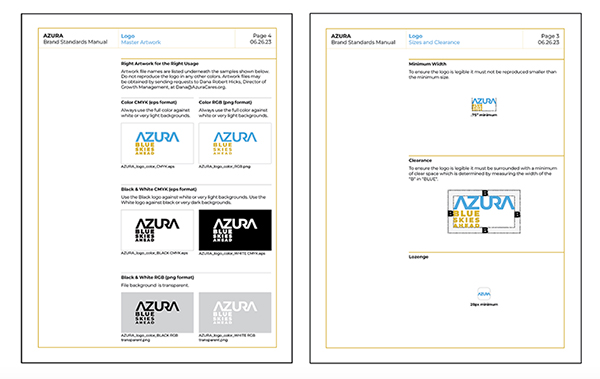 Project Credits:
Art direction: David Langton
Design: Jim Keller
Naming and Content strategy: Bonnie Rothman, Company B, and Julie Cottineau, BrandTwist
To learn more about AZURA, click here.All
Back to Insights